Uncategorized
A Competition For Students To Enrich The Opportunity In Mobile Application Industry
AppAsia recently held a mobile app competition at First City University College (First City UC), formerly knowns as KBU international College. The main idea behind the competition is to enrich the students of mobile application opportunities. The AppAsia Mobile Challenge Finals was held on 8th December 2015 at First City UC Campus. A total of five teams have competed in the final to showcase their talents in mobile application development.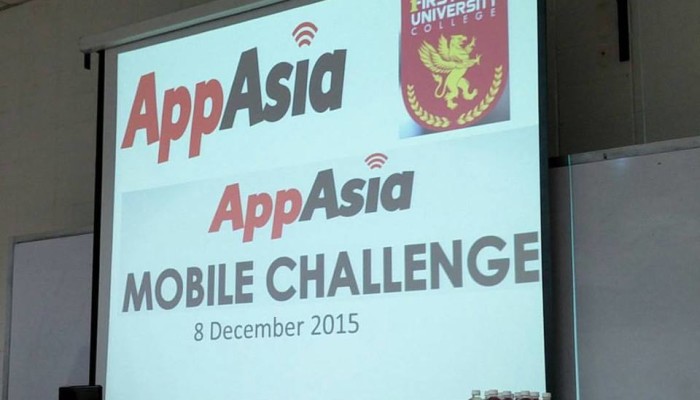 The finalist were among 20 initial teams that competed to create their apps, beginning from 22nd September 2015. Every submission was carefully evaluated and scored based upon certain criteria such as creativity, originality of ideas, concept viability, visual appeal and ease of use.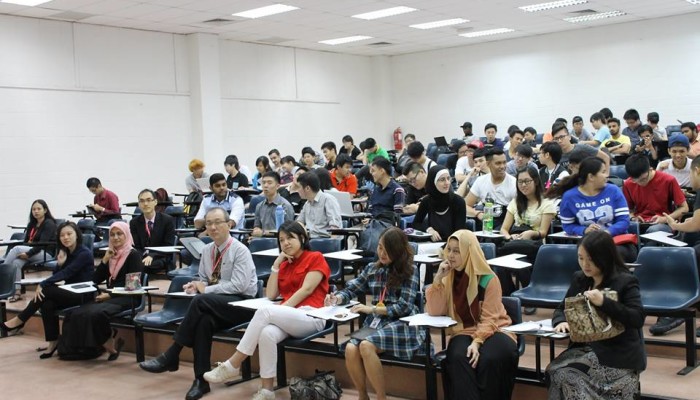 The opening speech of the ceremony was given by Dr. Christine Lee Siew Ken, the Dean of Faculty of Engineering and Computing. Mr. Calvert Wong, the Executive Director, Miss Phang Jo Yee, Manager of Talents Program and Miss Joekie Thong, the Group Chief Technology Officer who also served as one of the judges, represented on behalf of AppAsia Berhad.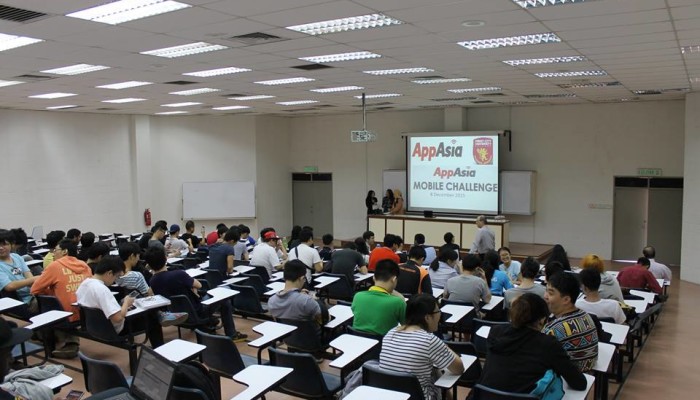 The champion of the competition was Kah Chun and his team, who created the app "Vork" won a cash prize of RM 3,000 along with certificates of appreciation. The second place winner walked away with RM 1,500 with certificates and the third place winner received a cash prize of RM 800 and certificates. The other two teams received RM 400 as consolation prize.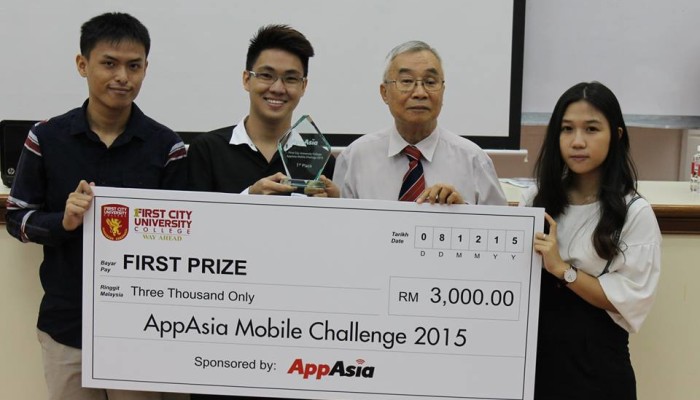 During the speech, Mr Calvert mentioned that the reason for this collaboration with First City UC was to promote mobile development initiatives and creativity among students. It will be the first step in our journey to collaborate with many other higher learning institution in the future to encourage young talents to get involved in mobile technology and explore the opportunity in mobile app development.