MyAppsTec AppAsia & University of Malaya
AppAsia in collaboration with the Faculty of Computer Science and Information Technology, University of Malaya had successfully organized Mobile Apps Development Technology, Exhibition and Competition (MyAppsTEC ) on the 9th of May 2015. Striving to achieve one of its objectives, this occasion has serve its best to identify potential talents amongst Malaysian youth as mobile apps developer, for two best applications for the two categories had proved their worthiness to be announced as the grand winners and took home a lucrative cash prizes.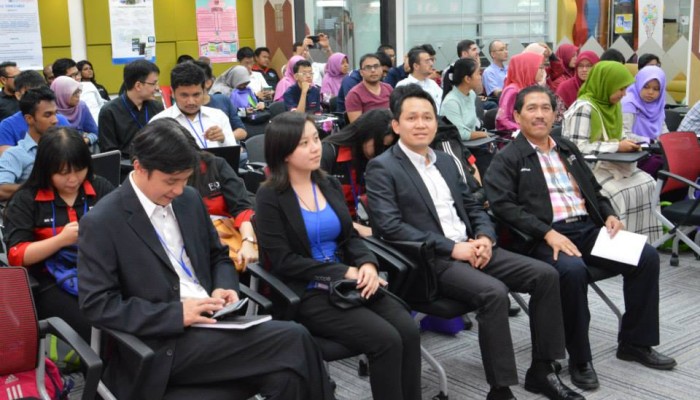 For Category A: Idea Generation, the lucky winner goes to the Ryan Team which came out with the idea of an application named Q-Less. Introduced as "A mobile application designed to solve the problem of long queues and waiting time. We aim to solve this problem by providing a queue management function within a mobile app." This app had attracted the attentions of all the judges due to the neat and informative presentation that revealed the idea of simplicity yet innovative.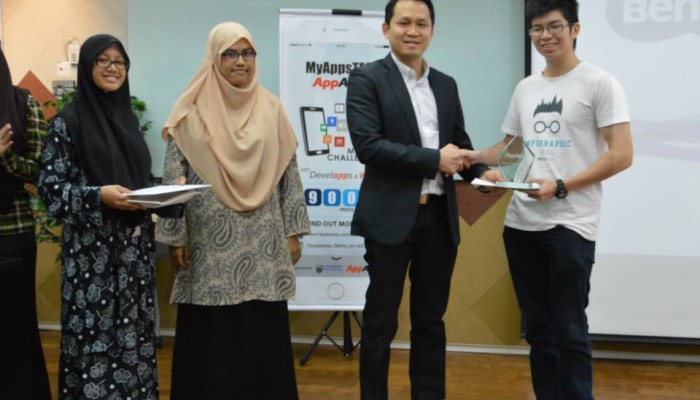 The winner for the category Mobile Apps was given to the Team UMCH which amazingly created a healthcare application called Healthware. Supported by a good presentation, the application itself had a brilliant idea of prioritizing the importance of health to everyone. Complete with numerous of beneficial functions and a great design, this application was introduced as "a mobile solution for managing a healthy lifestyle through systematic daily life logging to help users back-track their physical activities. Healthware provides users with details of their body progress: weight, Body Mass Index, Body Fat Percentage, and Basal Metabolic Rate."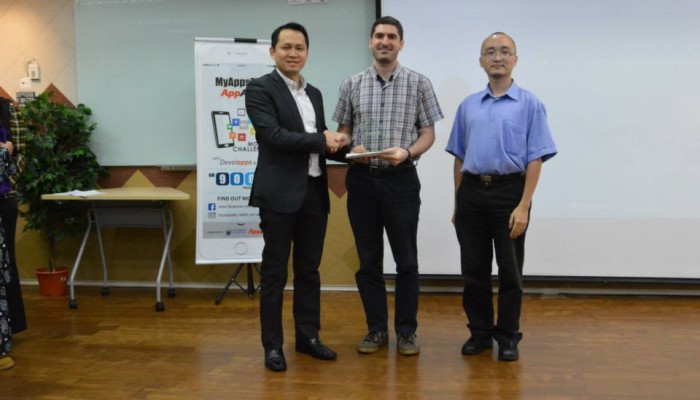 Both AppAsia and University of Malaya are grateful for this collaboration of organizing another successful competition and exhibition "to act as a platform in encouraging Malaysian youth to participate in the national socio-economic transformation". With the participation from the students and academic staffs of University of Malaya, we from AppAsia really appreciate the opportunity and for granting us a genuine cooperation to organize this event.