Memorandum of Understanding (MoU) signing ceremony – AppAsia Berhad and University of Malaya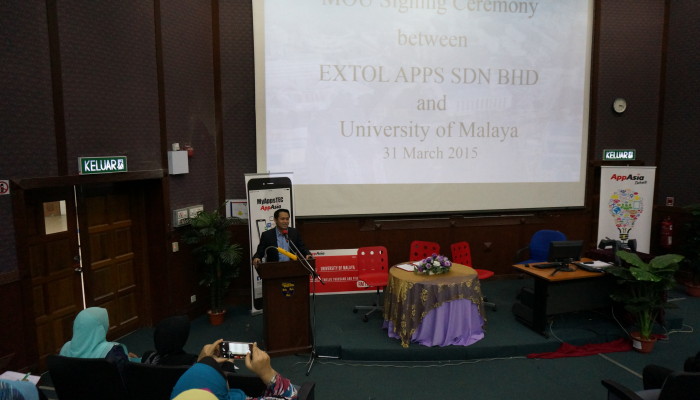 On 31st March 2015, University of Malaya (UM) signed a Memorandum of Understanding (MoU) with AppAsia Berhad to collaborate on AppAsia Mobile App Challenge. This agreement officially marks AppAsia as the official sponsor and co-organiser for the competition.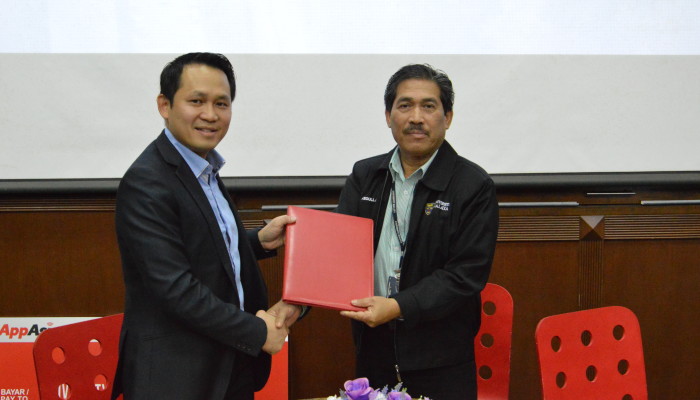 The MoU was exchanged as a statement of agreement between both parties – Mr Calvert from AppAsia and Dean Professor Dr Abdullah Gani from UM. As a matter of surprising fact, this signing ceremony was held in the same hall where Mr Calvert has studied as a student.
With this collaboration, AppAsia will create chance for the students from University of Malaya to expand their knowledge and skills on mobile application. This will also enhance students' creativity and problem solving skills as it requires the students to use the knowledge from the courses they are currently pursuing in their respective field of studies. One of the main purposes of this collaboration is build a platform for the students to bolster research and educate those pursuing University of Malaya's Bachelor Programmes in Computer Science and Information Technology.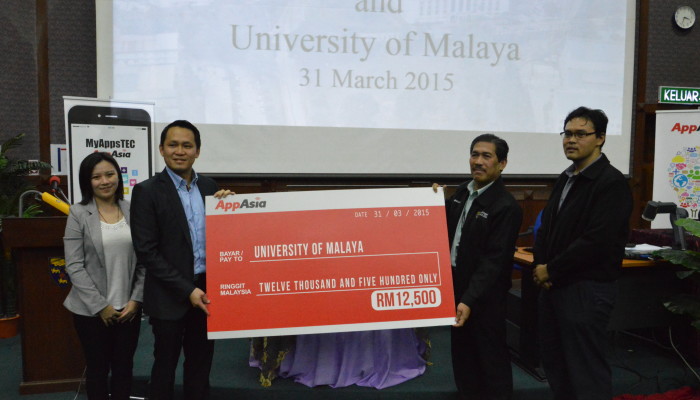 The aim of this competition is to build a platform for the students to use their ideas on creating applications that can utilize their creativity and innovate their ideas to their best knowledge. Their creation will also benefit the advancement of modern mobile user society. Besides that, we encourage the students to join this competition because it will be very benefit for their future career as they can use these applications as their portfolio. The amount of creativity and experience they gain from this competition will place them in a very competitive position among other fellow students.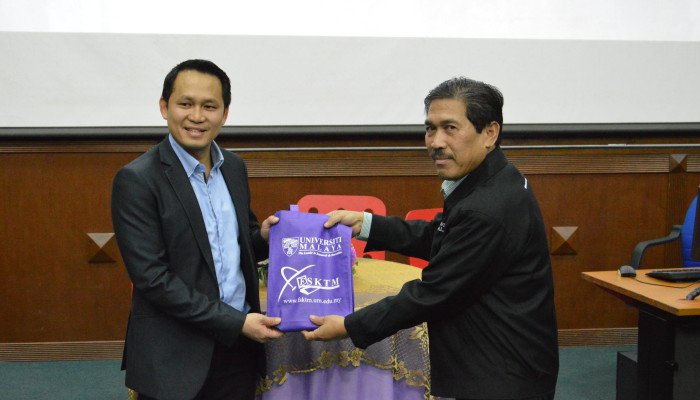 Mr Calvert received a token of appreciation from Dean Professor Dr Abdullah Gani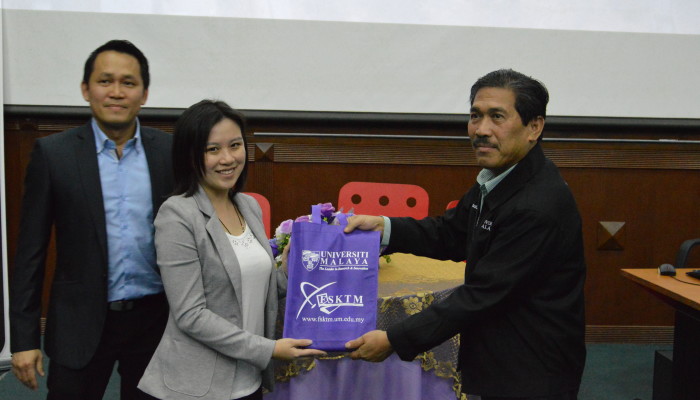 A token of appreciation was given to Ms Phang Jo Yee, Manager of AppAsia Talents Programme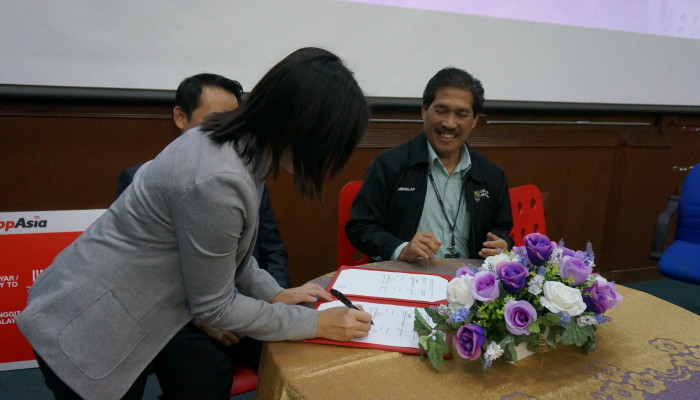 Through this collaboration, University of Malaya will encourages students to learn the real world experience related to mobile content and application as a viable means to improve practical knowledge and drive innovation further in the competitive market.