Last week, we had the first power blackout in our office AppAsia Talents Club. Fortunately, it only lasted for less than an hour. It was just a minor electric circuit problem in the wiring. We manage to turn ON the main switch immediately but some lights didn't work properly because of some lose connection in the circuits. Our management immediately called the technician to fix the problem. It happened right before our lunchtime. Still this issue never delays us from taking our lunch. The technician came right after our lunch and started looking for the problem and tried to fix it as soon as possible.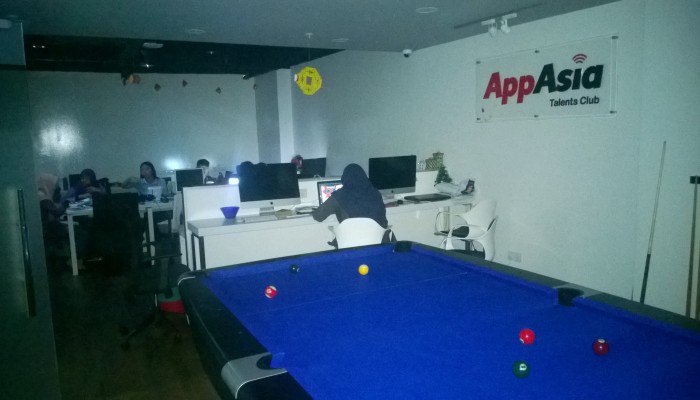 This picture was taken right after the blackout where the interns still remained at their places.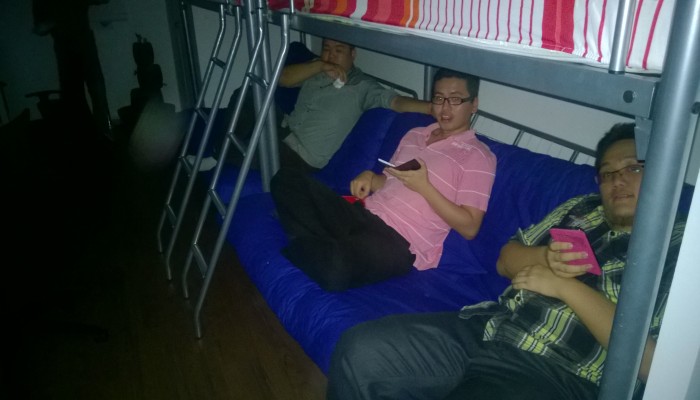 Some of our interns decided to take a small break during the blackout.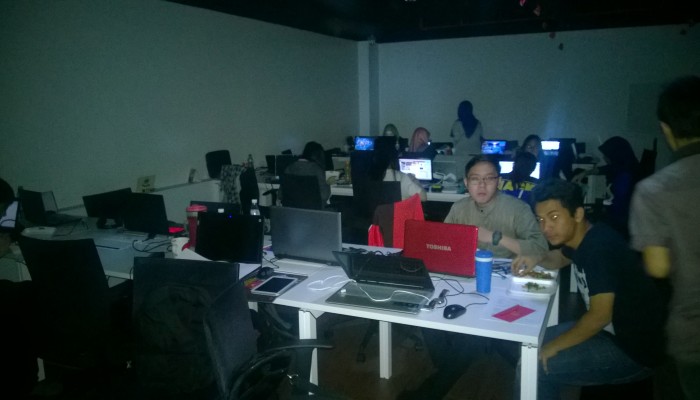 Some of our other interns decided to continue with their work while having lunch during the blackout.
In the meantime, our interns waste no time to complete their tasks for the day. Since it was Friday when it happened, everyone was busy and rushing to finish their parts on the projects that they are working on. Some of the interns are transferring their ideas from scratch to storyboard. Some were already preparing their first prototype to present to the top management. Others were busy developing the whole game, which was approved and ready to go into the app stores in the near future.