UTAR AppAsia Mobile Challenge 2015
Finally, the amazing UTAR AppAsia Mobile Challenge had come to its end and thus all the Top 8 talented youth had been awarded to their hard works and amazing creations. This prestigious event had taken place at the UTAR Kampar Campus last Friday witnessing a line of 9 incredible applications being presented in front of the judges for the final round. Eventually the nerve-wrecking session passed and the top 3 winners are announced on the very same day receiving cash prizes, trophies and certificates.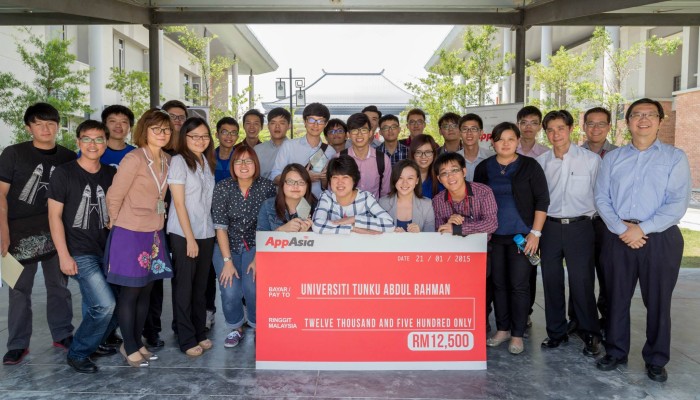 This competition was held as another platform for the contestants to present their ideas to innovates new mobile applications and thus was judged by these criteria, in the aspects of Creativity and Originality of Idea, Visual Appeal, Thoroughness of Submitted Materials,Viability of the Concept, Straightforwardness and Easy to Use. The UTAR Dean of the Faculty of Information and Communication Technology, Dr. Liew Soung Yue said "Through the program, we can let the students use their creativity and at the same time they can gain working experience to broaden their knowledge." Plus, he also hope that the applications that was created by the winners could be converted into a product and benefits the public.
Out of the total participation from over 40 groups, the winners for the Top 3 positions are Three, Conawa and Dumbies. The Three group had came out with an application by the name Collective Mind that took 2 weeks to be developed succeded in attracting the interest of the judges thus awarded to be the 1st place winner. The second group are called Conawa created an application with the same name, Conawa and the next group is the group Dumbies with their application, Lunch Hunter.
Congratulations again to the winners and stay tuned for more incoming mobile challenge from us!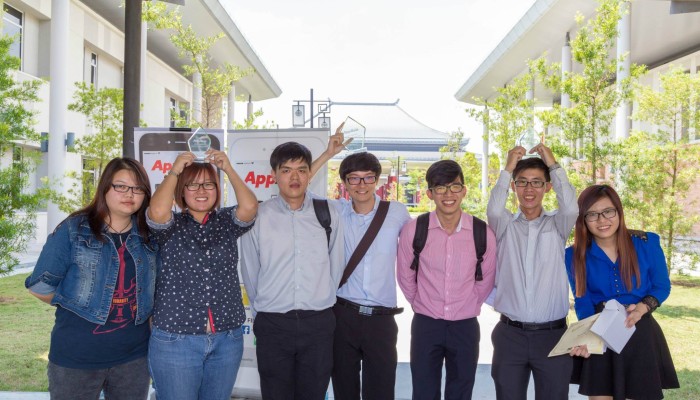 Excited faces of our lucky winners! From left, 3rd Winner Dumbies, 1st Winner Three and 2nd Winner Conawa.